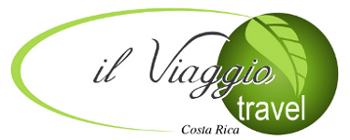 Escazú, San José, Costa Rica
Telephone: +(506) 2289-8225
E-mail:
contact@ilviaggiocr.com
Skype: emilio_ilviaggio
Follow us:


Design your trip

About us
Testimonials from our clients!
Full name: Francisco David Martinez
Lives in: Madrid,Spain
Visited: P.N. Braulio Carrillo P.N. Tortuguero Volcan Arenal Reserva Natural de Monteverde Playa Jaco San Jose Volcan Poas And a lot of more places in between.
Testimonial:
For third consecutive year, Il Viaggio travel has been fully in charge, when organizing my Summer vacations in Costa Rica. The last experience with them has been quite challenging when my 80 years old mother, with some mobility limitations, was part of the party. Il Viaggio organized everything at each destination in the aim to make my mother's stay pleasant and trouble free: From organizing adequate transportation and assistance at each destination, hotel rooms with an adapted / handicap friendly access and bathrooms. At every single destination, Hotel and Tour Operators personnel where fully aware and with everything ready to welcome my mother, including the boat ride to and from Tortuguero. Is quite evident that the best way to enjoy a trouble free vacation is to rely on a local / ground operator: Il Viaggio Travel. You only have to worry about booking your flight to Costa Rica and to tell Il Viaggio when do you arrive, the rest ……. Just leave it on Stephanie's and his team hands, for sure they will do a wonderful job to make you understand the meaning of Costarrican's motto: PURA VIDA.
Back to list
ABOUT IL VIAGGIO TRAVEL: