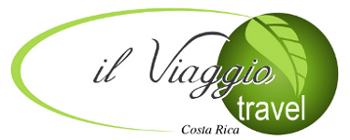 Escazú, San José, Costa Rica
Telephone: +(506) 2289-8225
E-mail:
contact@ilviaggiocr.com
Skype: emilio_ilviaggio
Follow us:


Design your trip

About us
Testimonials from our clients!
Full name: Sonia Diaz
Lives in: Florida,USA
Visited: Jaco, Playa Hermosa, Manuel Antonio, Quepos, Bahia Ballena, Dominical, Uvita, Santa Barbara de Heredia
Testimonial:
IlViaggio did a super job of providing an amazing experience for my guests during their stay in COsta Rica. Our guide Luis Diego was amazing and the IlViaggio team was always able to attend to whatever need anyone had. If you want to truly enjoy your vacation or tour through the country, IlViaggio is the way to go!!
Back to list
ABOUT IL VIAGGIO TRAVEL: