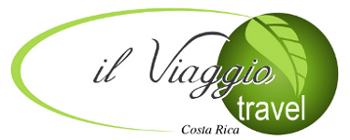 Escazú, San José, Costa Rica
Telephone: +(506) 2289-8225
E-mail:
contact@ilviaggiocr.com
Skype: emilio_ilviaggio
Follow us:


Design your trip

About us
Testimonials from our clients!
Full name: Familia Kammer
Lives in: N/A,USA
Visited: Cloud forest, Arenal volcano and Pacific coast.
Testimonial:
We just returned from our trip to beautiful Costa Rica. We have a wonderful time. My wife and I took our two children, ages 6 and 9 and my mother-in-law along. The entire trip was amazing. Il Viaggio did a wonderful job from pick up at the airport all the way through the end of the trip. We were able to see many parts of the country, including the cloud forest, the volcano Arenal, and some time on the Pacific coast. The private transport was a very nice feature. We know that we were being taken care of at each step of our trip. A trip to Costa Rica using Il Viaggio is highly recommended!
Back to list
ABOUT IL VIAGGIO TRAVEL: