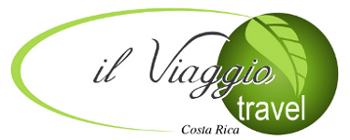 Escazú, San José, Costa Rica
Telephone: +(506) 2289-8225
E-mail:
contact@ilviaggiocr.com
Skype: emilio_ilviaggio
Follow us:


Design your trip

About us
Testimonials from our clients!
Full name: Ianna Brugal
Lives in: FL,United States
Visited: San Jose, Alahuela, Heredia, Fortuna,and everything on the way.
Testimonial:
My experience in Costa Rica was amazing!I really need to thank Stephanie and all the staff at il Viaggio for a wonderful time in Costa Rica. All the activities were so well coordinated and everything ran so smoothly without any inconveniences. All the people that were involved from the drivers, rafting guides, to the hotel staff were so wonderful, kind, friendly and knowledgeable. The facilities we stayed at were great, especially the Rios Tropicales lodge at the Pacuare river. The activities Stephanie helped us pick were just what we were looking forward to. Great job from your part coordinating everything and suggesting the right things for us. Pura Vida!
Back to list
ABOUT IL VIAGGIO TRAVEL: