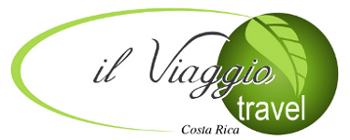 Escazú, San José, Costa Rica
Telephone: +(506) 2289-8225
E-mail:
contact@ilviaggiocr.com
Skype: emilio_ilviaggio
Follow us:


Design your trip

About us
Testimonials from our clients!
Full name: Kara Romanow
Lives in: Massachusetts,USA
Visited: Fortuna, Guanacaste, San Jose, and everywhere in between
Testimonial:
Hi Stephanie – I wanted to thank you for helping make our trip to Costa Rica one of the most amazing vacations EVER!!!!! Everything was perfect – the hotels, the weather (I didn't know you could arrange that!), the activities – just superb. You were really able to take our requests and match them to a fantastic plan – I'm glad we didn't try to squeeze one more stop (Manuel Antonio) into our itinerary – we would have been way too rushed. We also felt like you picked the best tour operators around – esp the canopy operator – that could have been really scary but they were amazing and the guest:guide ratio was practically 1:1. We never could have done it without you! And Esterling was awesome – I had expected just a driver, but he really transformed the transfers into our own private tours. He knew everything about the country, birds, trees, monkeys, etc. and was able to answer ALL of our questions. We especially appreciated the out of the way stops (palm wine, mangoes, oxcart factory, etc.) that gave us better insight into the local Tico culture. I have already recommended you to two friends and hope that I can send many more your way. We feel lucky that we found you and we loved our trip!!!!
Back to list
ABOUT IL VIAGGIO TRAVEL: