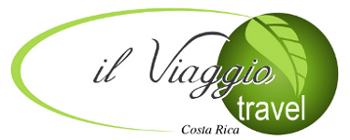 Escazú, San José, Costa Rica
Telephone: +(506) 2289-8225
E-mail:
contact@ilviaggiocr.com
Skype: emilio_ilviaggio
Follow us:


Design your trip

About us
Testimonials from our clients!
Full name: Rosanna castro
Lives in: Florida,United States
Visited: San Jose, Turrialba, Manuel Antonio
Testimonial:
Thanks to iL Villagio, I had an AMAZING honeymoon! They figured out exactly what we wanted, and every detail was just absolutely perfect. We explored the adventurous side (zip lining, canyoning, ATV rides, White Water Rafting) and the romantic side (mountains, valleys, river, beach, national park) of Costa Rica. If I had to do it all over again, I wouldn't change a thing! Thanks iL Villagio for making my honeymoon so memorable and perfect!
Back to list
ABOUT IL VIAGGIO TRAVEL: