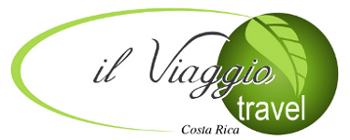 Escazú, San José, Costa Rica
Telephone: +(506) 2289-8225
E-mail:
contact@ilviaggiocr.com
Skype: emilio_ilviaggio
Follow us:


Design your trip

About us
Testimonials from our clients!
Full name: Fam Pirttila
Lives in: Tullinge,Sweden
Visited: Puerto Viejo, Monteverde, Guanacaste
Testimonial:
We didn't know what to expect when arriving to Costa Rica for the first time. However, thanks to the warm welcoming by Stephanie and our driver Francisco we immediately felt that this was going to be a hit. The trip from Puerto Viejo to Guanacaste gave us a multitude of new experiences. The choice of hotels was great, the places we visited were quite enough for the first time and the meeting with people was yet another great experience. We also like their commitment in environmental topics. Costa Rica shows how important these questions are, with their exquisite nature and wildlife. We would like to thank Il Viaggio for their concern in all we did and wherever we travelled. It was a lovely trip which we'll never forget.
Back to list
ABOUT IL VIAGGIO TRAVEL: