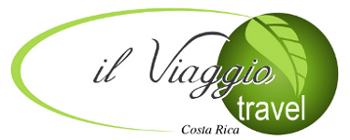 Escazú, San José, Costa Rica
Telephone: +(506) 2289-8225
E-mail:
contact@ilviaggiocr.com
Skype: emilio_ilviaggio
Follow us:


Design your trip

About us
Testimonials from our clients!
Full name: Kelly Michelle Gilliom
Lives in: TN,USA
Visited: Tortuguero, Sarapiqui, and La Fortuna
Testimonial:
Stephanie was GREAT! I was in Costa Rica for over a month on a study abroad trip. A month in the city was hardly as exciting as I had expected. I met with Stephanie and I told her I wanted to really experience what the country had to offer. I was also on a tight budget. The very next day, Stephanie had an intenerary planned out that would take me through some of the most beautiful places to be found in Costa Rica and had me signed up for some of the most exciting adventures. Il Viaggio took care of all of the transportation and placed me into the hands of some of the nicest people I met in CR. My favorite place to visit was Pozo Azul in Sarapiqui. The tent suites were set in the middle of a rain forest and the experience was wonderful. From the minute I arrived, the staff was friendly and accommodating. Because I had been studying abroad for over a month, I had much more luggage than I wanted to drag around for my week of adventuring. Stephanie kept my extra baggage at her office and delivered it to me at the airport moments after I arrived for my departure flight. Stephanie and the crew of Il Viaggio ensured that I would have the time of my life on my excursion and if I ever go to Costa Rica again, I will be sure to have my entire stay planned out by this team. Thank you all so much!
Back to list
ABOUT IL VIAGGIO TRAVEL: