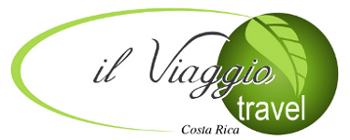 Escazú, San José, Costa Rica
Telephone: +(506) 2289-8225
E-mail:
contact@ilviaggiocr.com
Skype: emilio_ilviaggio
Follow us:


Design your trip

About us
Testimonials from our clients!
Full name: Tomi Youngblood
Lives in: Charleston, SC,USA
Visited: San Jose, Escazu, Atenas, Doka Coffee Plantation
Testimonial:
Our trip to Costa Rica was wonderful with the help of il Viaggio. The staff was so helpful, always available, and went the extra mile for us on several occasions! We were in Costa Rica on our daughter's birthday, and Stephanie dropped by to bring her a present and wish her "Happy Birthday". We had a wonderful guide/driver, who taught us so much about Costa Rica, and was so proud of his country, and we can certainly understand why! We went through several other small towns/villages, and he was always full of history and facts. Our guide gave us wonderful tours of the National Theatre, The Museum of Gold, and the Butterfly Farm at Doak Coffee Planation. We are going back to Costa Rica this fall, and already have started making our plans with Stephanie and il Viaggio. They take all the guessing and worry out of your plans, and made our trip wonderful! This time we are going to Manuel Antonio, and can't wait! Thank you!!!
Back to list
ABOUT IL VIAGGIO TRAVEL: