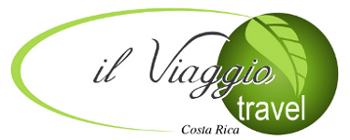 Escazú, San José, Costa Rica
Telephone: +(506) 2289-8225
E-mail:
contact@ilviaggiocr.com
Skype: emilio_ilviaggio
Follow us:


Design your trip

About us
Testimonials from our clients!
Full name: Brenda Heisroth
Lives in: Ohio,USA
Visited: Central Valley Arenal Monteverde Atenas
Testimonial:
When we return to Costa Rica, we will certainly ask advice from Stephanie! She provided us with excellent transportation and a knowledgeable guide. If you go ask for guide-driver, Alejandro. His English is excellent, and he knows a lot about flora and fauna.
Back to list
ABOUT IL VIAGGIO TRAVEL: