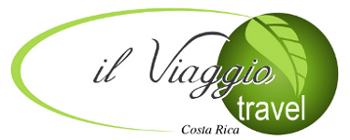 Escazú, San José, Costa Rica
Telephone: +(506) 2289-8225
E-mail:
contact@ilviaggiocr.com
Skype: emilio_ilviaggio
Follow us:


Design your trip

About us
Testimonials from our clients!
Full name: MaryAnn and Earl Walborg
Lives in: Texas,U.S.A.
Visited: Jaco, Carara National Park, the Zamora Estate, Savegre Lodge at San Gerardo de Dota, and Pachira Lodge at Tortuguero
Testimonial:
Our thanks go to you, Stephanie, and Il Viaggio Travel for making our recent visit to Costa Rica a most memorable event! Because of your attention to detail ahead of time, our trip went very smoothly. Your choice of accommodations and guides was expertly accomplished. Crucial to the trip were the services of Diego Soto,whose ornithological expertise and knowledge of the flora and fauna, as well as general knowledge of the country,was most outstanding! In addition, the outgoing personalities of both Diego and our driver, Chico, made our trip a real joy. We thoroughly enjoyed the Costa Rican cuisine, particularly the elegant dinners we experienced at the Zamora Estate. We may do this again, visiting nature reserves not included in this recent itinerary. Your company definitely deserves a 5 Star rating!
Back to list
ABOUT IL VIAGGIO TRAVEL: