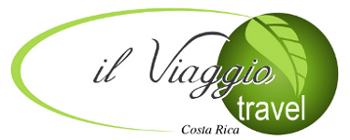 Escazú, San José, Costa Rica
Telephone: +(506) 2289-8225
E-mail:
contact@ilviaggiocr.com
Skype: emilio_ilviaggio
Follow us:


Design your trip

About us
Testimonials from our clients!
Full name: John and Jean Swindells
Lives in: Kentucky,USA
Visited: Pacific Coast: Hotel Docelunas at Jaco Talamanca Mts: Savegre Lodge at San Gerardo de Dota Caribbean Coast: Pacira Lodge at Tortuguero
Testimonial:
Using an agency in Costa Rica as opposed to one based in the US turned out to be extremely positive. Il Viaggio answers emails very promptly, goes out of their way to build an itinerary that meets your needs and budget. Guide and driver supplied by the agency were outstanding. Having a good driver on the mountain roads we traversed was a great relief and value. I recommend meal planning include more comida tipica rather than meals at resort hotels. One gets a better understanding of the country that way (and better food also). Development is coming fast to the areas we visited; too much, too fast. It will now be necessary to look for areas more off the beaten path to avoid crowds of tourists. I recommend the services of the Sheehy family and Il Viaggio without reservation.
Back to list
ABOUT IL VIAGGIO TRAVEL: